Kindly supported by City of Gothenburg
RADECS 2018 HAS ENDED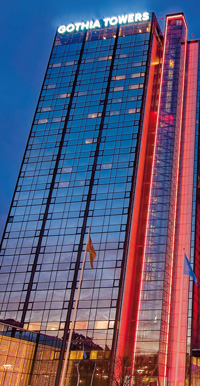 We thank the 537 attendees, exhibitors and sponsors of the Conference on Radiation Effects on Components and Systems (RADECS) September 16-21, 2018. We hope you had a successful RADECS and enjoyed Göteborg!
For those who chose to be on the published attendee list, the RADECS 2018 Attendee List will be sent to you very soon!
Reminder for Topical Day attendees, you can download the files through September 30th.
Technical abstracts can be downloaded until October 15th.
The technical committee are reviewing final papers for publication; proceedings will be mailed to all registered technical attendees in mid 2019 after the TNS process review.
RADECS 2018 was hosted by Cobham Gaisler together with Cobham RAD Europe and Cobham Semiconductor Solutions and was sponsored by the RADECS Association and IEEE NPSS.
Again, thank you for attending RADECS 2018! Please watch for news of RADECS 2019 – the 30th anniversary will take place 16-20 September in Montpelier, France!
Sandi Habinc
General Chair
RADECS 2018
---
Submissions are closed
The 2018 RADiation and its Effects on Components and Systems (RADECS) conference will be held September, 16-21, in Svenska Massan Congress Centre, Gothenburg, Sweden. The conference features a technical program consisting of eleven technical sessions of contributed papers describing the latest observations in radiation effects, a topical day, a Radiation Effects Data Workshop, and an Industrial Exhibit. The technical program includes oral and poster sessions.
---
Discover the RADECS 2018 host city - Gothenburg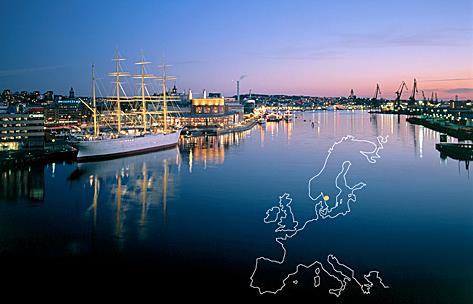 Gothenburg (Göteborg) is the second largest city in Sweden with a population of 550,000. Located on Sweden's west coast, it is on the doorsteps of a beautiful archipelago.
It's a great city, with history, architecture, proximity to the sea and beautiful landscape; warm and friendly people.

Erik Wolf
Executive Director
World Food Travel Association
View the recent article by Matilde Wergeland of VOGUE:
Why Sweden's Second City - Gothenburg - Is a Must-Visit